NEHEMIA AZAZ
Welcome to the work of Israeli sculptor
Nehemia Azaz
, whose artistic career includes architectural and public artworks in Israel, US, UK and Europe; ceramics; stained glass windows; sculptures in metal, stone and wood; and jewellery. Here you can see examples of this work, find out more about his history and view artworks by context or by materials used.
Go to latest releases in Azaz in Print
All images and text are copyrighted © Nehemia Azaz Archive. Any use is prohibited unless prior written permission is obtained. Click here to make contact.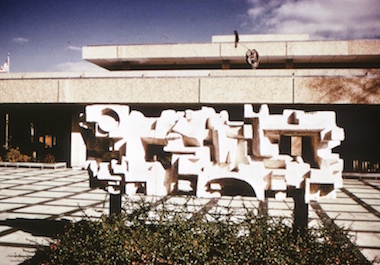 Architectural Commissions
1957-1992